Knowledge Center
The Internet of Things (IoT) Revolution: Are You Ready?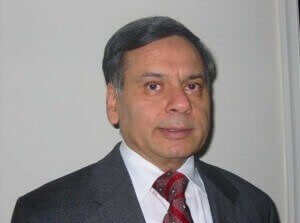 Powered by the expansion of connectivity fueled by IPv6, the Internet is quickly morphing from a 'network of computers' into a 'network of things', and this technology is developing at a much faster pace than other such technologies of the past. Smart phones, cars, homes, buildings, wearable computing devices, unseen but ubiquitous sensors embedded into appliances, equipment and infrastructure, and many other "things" (including living things such as cattle and wildlife) are all getting linked up into a vast and pervasive Internet of Things (IoT)! It's a disruptive technology that — though largely invisible to consumers — will have profound impact on our everyday lives, how businesses operate, and on the world economy as a whole (multi-trillion dollars) — all in as little as five to 10 years.
Related resources:
Research publications on IoT (look for 'IoT' in our Store's 'Search Product' field)
Nearly every industry vertical stands to be transformed by the coming IoT revolution.  The IoT technology is creating enormous opportunities for new services as well as more efficient delivery of existing services.  The rapid pace at which this technology is evolving is also giving rise to major privacy/security risks for individuals, institutions, and public infrastructure — creating new vulnerabilities and giving rise to not-as-yet-thought-of attack modalities, including those of remotely engineered death and destruction. Yet, many businesses and government agencies wonder if this is all passing hype — which it is not — and many do not know how the IoT should fit into their organizational strategy.
So is your organization positioned correctly to benefit from this coming Internet of Things (IoT) revolution? Starting with this issue of the Eogogics Quarterly, we will be publishing a series of articles, courses, and research publications to help our readers better understand the underlying technologies, business and societal impact, potential, and market landscape of the Internet of Things (IoT).  Featured in this issue are an article on distributed computing for the IoT and an update on the new courses and research publications on IoT that have been recently added to our product line-up. Are there IoT issues you're interested in that are not covered by our courses and research publications? Call us (+1 703 345-4375) or drop us a line at info@eogogics.com. We may be able to help.
SDN/NFV (Software Defined Networking, Network Functions Virtualization): Networking Game Changers?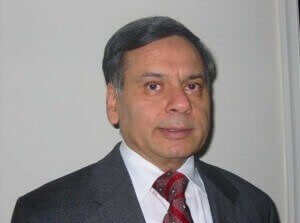 The terms SDN and NFV have acquired magical connotations for those who work with networks but are not technical, raising many expectations. Are SDN and NFV really such a game changer for networking? SDN and NFV are among the half dozen or so technologies seeking to address the issues that trouble contemporary networks. The other major technologies in the play include GMPLS, ASON, high-speed Ethernet, NGN, and OTN, with a good deal of overlap between the various solutions that have been proposed.
In this issue of the Eogogics Quarterly, focused on SDN and NFV, we share a number of free knowledge resources with you:
You can read this article for a great introduction to Virtualization, SDN, and NFV, including the concepts that underlie these technologies, how the technologies work, their interrelationships, applications, benefits, and their future
You can download this tutorial (PDF) on SDN and NFV
Or watch this interactive web-presentation ("Sway") on SDN and NFV
If you are looking for onsite courses (available for presentation worldwide) or research publications on SDN and NFV, take a look at:
Onsite course on SDN
Onsite course on SDN and NFV
Market intelligence research publications on SDN and NFV (for our full research lineup, check out our Store)
So are SDN/NFV game changers for the networking industry? Take a second to create a free Eogogics account (using the blue 'Join/Log in' button up top), then post your comments to this blog and let us know. The free account will also give you access to free educational resources and discounts. It's clear though that SDN and NFV are here to stay and grow in application and importance! If you'd like to learn more about them, this website is a good place to get started.
Blockchain and Other Cutting Edge Tech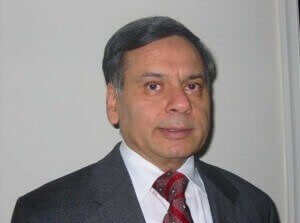 Blockchain, the Distributed Ledger Technology behind Bitcoin, has attracted interest across many industries including financial services, legal, real estate, digital rights, identity management, healthcare, asset tracking, supply chain management, and the Internet of Things (IoT). A disruptive technology, it has the potential to transform the way many transactions are conducted. Eogogics now offers a fast-paced, one-day tutorial on Blockchain for managers and professionals.
Blockchain is just the latest of the 60+ courses and research publications introduced by Eogogics this year, covering such subjects as the Internet of Things (IoT), 5G Wireless Technology, LTE Evolution to 5G Wireless, LTE-Advanced (LTE-A), Software Defined Networking (SDN), Network Functions Virtualization (NFV), Modern Telecommunications, SONET/SDH, Big Data, Artificial Intelligence, Machine-to-Machine (M2M) Communications, Smart Workplace, Connected Home, Smart Cities, Wearable Tech, FinTech, and more. We've also updated many of our popular course and workshops for 2017, including Satellite Communications (SATCOM), Root Cause Failure Analysis (RCFA), Geometric Dimensioning and Tolerancing (GD&T), Engineering Creativity, Project Management, Influencing, and Internal Consulting.
So as you dive into your plans and budgets for the year 2017, please keep Eogogics in mind for what we can do to help your organization advance its agenda in 2017. To help you to stretch your budgetary dollars, we're offering – only till December 16 – 15% off all research publications and 25% off all onsite courses taught in 2017. All online courses are off 50% until then as well.  This is an unprecedented offer, limited to first 25 customers in each product line, so be sure to call in early! Course and e-course orders must be called in (1-703-345-4375 or 1-888-364-6442) and onsite courses held down with a deposit by Dec 16, 2016. All discounts are off list prices (minimum class size and other terms apply) and available to both new and returning customers. Call us now to order an e-course or product or schedule an onsite course! Happy budgeting and happy holidays!
March Madness, Scientific American, and Engineering Creativity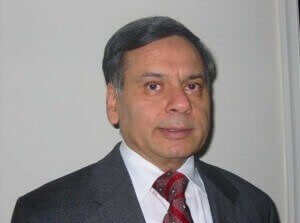 Take a FREE Web class on Unleashing Engineering Creativity (real class, not a sales webinar). It's FREE, so sign up now!
While the NCAA is celebrating March Madness this month, Scientific American and Eogogics are celebrating Creativity, SciAm with its cover story exploring the evolutionary origins of human creativity and Eogogics with its Engineering Creativity Celebration, starting today and lasting well into April.
An article on the Eogogics website (www.eogogics.com) delves into why we all – engineers and non-engineers alike – are born creative but lose much of that natural creativity by the time we graduate. You don't have to take my word for it; there is a quick do-it-yourself test of creativity that you can take to validate the truth of this for yourself. Implications of this are enormous: Sans creativity, much of the engineering endeavor amounts to only incremental improvements, not major breakthroughs. Think about what that means in terms of opportunities missed and revenue lost when it comes to designing new products, systems, and processes … or improving existing ones!
So what keeps us from being creative? Another Eogogics article explores the obstacles to creativity and how we can overcome them. The loss of creativity with age notwithstanding, there are well researched and validated techniques we can use to tease more creativity out of us, resulting in a more creative response to a scientific or engineering challenge, be it the design of a product or process or the solution of a problem. For all the well-publicized examples of organizations achieving dramatic results from the use of creativity stimulation techniques, there are many more using these techniques quietly (and profiting from it); however, for the vast majority of technical organizations, these techniques remain an undiscovered secret. There are creativity courses, of course, but they are not developed or taught by engineers/scientists or customized to an organization's own issues, and the technical community is rightly skeptical of them.
We believe the Eogogics Unleashing Engineering Creativity ("UEC") Package, the subject of a press release to go out shortly, will change all that. It's developed and taught by engineers with a lifetime of engineering experience and is extensively field-tested. More than a year in the making, it consists of a three-day hands-on workshop (which can be tailored to include your scientific/engineering challenges) and a lavishly illustrated 170-page textbook created just for the workshop (but also sold separately). You can read more about the workshop and the book on our website, but better yet, take a free 1-hour UEC Mini-workshop on the Web at noon, Eastern on April 25. The mini-workshop, led by Joe Berk, an Eogogics Principal Instructor and author of the UEC book, will discuss how TRIZ, just one of the many techniques taught in the UEC workshop, can be used to solve real engineering challenges. (If you'd like to find out more about TRIZ before attending the mini-workshop, read our article on TRIZ.) We expect this mini-workshop to fill up fast, so you would want to sign up for it early. First 50 to sign up will also be entered into a draw for a free copy of the UEC book. To make things a bit more exciting, Eogogics is also holding an engineering design contest with a couple of prizes worth $1,000 each.
All this and more – including podcasts, screencasts, and videos featuring interviews with technology executives on the subject of creativity – are coming right up in the weeks ahead. The easiest way to find out about all this as it comes out is to connect with us on social media (just click on the icons on top of this page). So get connected, and stay tuned!
Do Guard Dogs Play Basketball?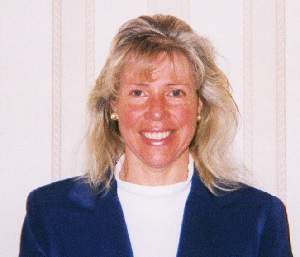 A high school basketball player got his 15 minutes of fame, but not in the manner he had ever expected. His coach taught the whole team an interesting play but said, "We can only use this once in a lifetime, so be sure you choose the right moment." Well, that moment came in a championship game with seconds left on the clock. His team had the ball and were down by one. They had to make this shot and were being heavily defended. This young man watched his teammates pass the ball back and forth without being able to penetrate. The clock was ticking. He knew it! This was the moment his coach had talked about in practice many months earlier.
He quickly dropped to his hands and knees and began barking wildly! All defenders turned to him for just a second to see what he was doing. There, on all fours, he just barked and barked like a dog. His distraction allowed his teammate to get inside to the basket and make the final shot to win the game.
When asked after the game why he did that, he said that although he would have rather been the one making the final shot, he was willing to do whatever it took to win the game.
It's a story that made the national sports headlines a few years back. It's a fine example of creative risk-taking as well as teamwork, and one that I often use in my team-work classes. If you've read or heard about or experienced an incident of this type, please share it with others by posting it to the Eogogics blogs.
Membership Levels: All FREE!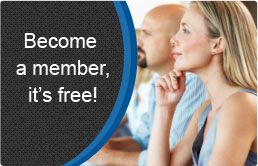 Enjoy free access to Knowledge Center and discounts on our services: