LTE Explained: For All Audiences (Course W-LTE1)
It's Now@Web™, a Self-Study Course Available 24/7! Recording of Course Taught LIVE on Nov 4, 2009 with 2-Way Interactivity
Target Audience, Prerequisites, and Brief Description
This half-day e-learning course (pre-recorded webinar) is aimed at the non-engineers involved in business planning and forecasting, policy making and regulation, marketing and sales, management, and procurement for the advanced 4th generation wireless networks.
Covered, in easy-to-understand language, are the motivations and driving forces behind the global transition to a high-speed data driven infrastructure.  You will learn about the technology trends, politics of the global 4G standardization process, and the basics of the 3G LTE technology.  You will go away from the course having acquired new insights into the rapidly changing technology landscape for what promises to be a complete overhaul of the existing third generation (3G) wireless networks.
Meet the Presenter: Frank Ohrtman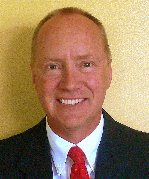 Frank Ohrtman, a senior member of the Eogogics telecommunications faculty, offers training and consultation on telecommunications technology and strategy including RFP design and vendor selection with a particular focus on 4G technologies and services.  His work as a trainer and consultant builds on his 20+ years experience in telecommunications and electronic warfare. His clients include the Government of Canada, Tricom (Dominican Republic), WorldNet (Puerto Rico), Ujet Holdings (Netherlands), leading Motorola dealers, and larger rural telcos and WISPs ("Wireless Networks in Rural America").  Among his current clients are those wishing to take advantage of the Broadband Technology Opportunities Program ("Stimulus").
Mr. Ohrtman is a published subject matter expert on WiMAX, VoIP, SIP, and Wi-Fi. His vision of the near future of telecommunications is contained in his book "The Next Telecom Boom" which provides a foundation for his training courses and consulting practice where IP Multimedia Subsystems (IMS) presents a "flat" architecture for communications services such as VoIP, IPTV, mobile VoIP, and data. WiMAX and other 4G wireless services offer physical layer alternatives.  Author of several books, Frank wrote his first book, "Softswitch: Architecture for VoIP", for McGraw-Hill. He published two more books with McGraw-Hill including "Wi-Fi Handbook" and the "WiMAX Handbook". He went on to self-publish "WiMAX in 50 Pages" and "The Next Telecom Boom".  He has also authored over a dozen research reports that are available from Eogogics. Read detailed bio…
Detailed Course Outline
Market Drivers for LTE

Smartphones and consumer demand
Overcome limitations of 3G
What is 4G?
More bandwidth
More IP services
More voice capacity

More Bandwidth to the Subscriber

Spectrum
OFDM/OFDMA
MIMO
Need more backhaul

More IP Services

What is IPv6?
VoIP
IMS architecture
SIP
IPTV
Video conferencing

More Switching Capacity

Circuit v. packet switching
Drilling down on switches
Relationship to the PSTN

Comparison with WiMAX

Technology
Industry and applications

Players: Vendors and Operators

Traditional vendors
Value networks:  New and existing
Cellular providers
Obstacles to financing deployments
Potential deployment scenarios

Challenges to Deployment

Network neutrality
"Open devices"
Backhaul
Interoperability with 3G networks
Product availability
Voice switching and capacity
Towers/site acquisition
Competition from other technologies

Course Wrap-up:  Recap, How to Learn More about LTE, Q/A