Microblog: Our "What's New" Social Media Posts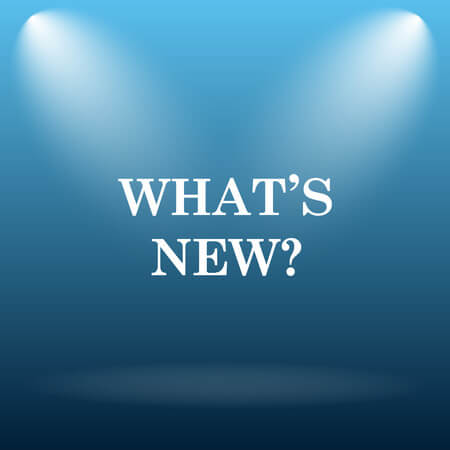 This page shows our social media posts. Connect with us socially (click here or the links in the footer) to keep up with new program news and discounted or free course promotions.
Related pages:  Blogs (articles), Offerings (catalogs and brochures)
New Course: Quantum Communications Training
Website update: Check out the new look of www.eogogics.com 
New Course: Earth Station Analysis and Design
New Course: L2 and L3 Networking Protocols
New Research – 6G Wireless Technology Market 2022-2030: What we have uncovered is both exciting and concerning. The excitement stems from what is possible with 6G technology, which is nothing short of amazing in terms of both the high-tech lifestyle it may engender as well as the positive impact on many different industries …
New course: Making a Business Case
New Research – AI in NextGen Networks Market 2022-2027: AI-driven networking is going to impact wireless networking of all sizes for all communication service providers, improving service realization and support, and ultimately impacting every industry vertical from transportation to medical care to financial services.
New Course:  Effective Expectations Management
"Thank You!" To all of you who have been in our classes these past ~20 years, this video is dedicated to you!
New Course: Fault Tree Analysis
New Research – Artificial Intelligence of Things: AIoT Market by Technology and Solutions 2020 – 2025: The combination of Artificial Intelligence (AI) and the Internet of Things (IoT) has the potential to dramatically accelerate the benefits of digital transformation for consumer, enterprise, industrial, and government market segments.
Updated course catalog: Telecommunications
Eogogics announces an expanded Project Management Curriculum with over two dozen courses
New course: 5G Mobile Backhaul & 5G Private Networks
New publication: IoT Wireless Sensor Market by Type, Technology, Solutions and Applications in Industry Verticals 2021 – 2026. More.
New course: 5G Layers 1-3 with Emphasis on e-CPRI
New research: Mission Critical Communications Market for Voice, Data, and M2M in Public Safety, Enterprise, Industrial and Government Sectors 2021 – 2028.More.
New course: RF and Microwave (Maritime) Training
It's our birthday but you get a gift: As we approach our 15th anniversary this summer, we are mindful of the fact that it's you — our customers — who have put us where we are today! Our growth over the years has been powered largely by your referrals. Many key new product ideas came from you as well. So as a thank-you, we're offering 15% off our standard prices on most courses to all current and returning customers. This offer will expire on Aug 31 and is subject to first-come-first-served till our instructional calendar gets filled up. So if you would like to take advantage of this offer, please do contact us ASAP! Again, thank you for your business and support over these past 15 years!
New course: 5G Wireless Technology/Applications for Business
New research: Smart Machines in Enterprise, Industrial Automation, and IIoT by Technology, Product, Solution, and Industry Verticals 2021 – 2026. More.
New research: Mobile Application Marketplace 2021: Market Analysis and Assessment of Future Outlook and Opportunities. More.
New course: 5G Non-Stand-Alone Signaling Training
New Research: 5G MVNO Market by Technology, Infrastructure, Applications, Services and Solutions 2021 – 2026. More.
New course: 5G NHN and Network Slicing Training
New research: Personal Artificial Intelligence and Robotics Market by AI and Robot Type, Components, Devices and Solutions 2021 – 2026. More.
New course: Private/Non-Public Networks (NPN) Training
New research: Smart City Technology Convergence: AI, Broadband Wireless (LTE, 5G and Beyond 5G), Data Analytics, Device Management, and IIoT Applications, Services, and Solutions for Smart Cities 2021 – 2026. More.
New course: 5G Radio Network Technology Training
5G and Robotics Market in Industrial Automation: Teleoperation, Cloud Robotics, and Beyond 5G Technologies: The convergence of 5G, wireless technologies beyond 5G, cloud robotics, and teleoperation solutions are poised to transform industrial automation for everything from traditional manufacturing environments to commercial agriculture, connected healthcare, and many other industry verticals. The combination of high bandwidth, extreme reliability, and ultra-low latency communications will enable highly interconnected systems and processes, leading to unprecedented workflow mechanization. More.
4G, 5G and Beyond Wireless Networks and Systems: This research evaluates cellular broadband applications and services including revenue and usage (subscribers/users) by LTE, LTE Advanced, LTE Advanced Pro, and 5G. It also assesses the LTE and 5G applications market in private wireless networks as well as market opportunities for Mobile Edge Computing (MEC) in public and private networks including the market for computing as a service. More.
New course: 5G Highlights Training
This course, 4G LTE / LTE-A Security Training, undertakes a deep-dive into topics of interest to Defense and Homeland Security professionals including 4G Security Requirements, 4G Security Overview and Principles, 4G Security Architecture, 4G Security Procedures, 4G Encryption Methodologies, 4G Integration Protection Procedures, 4G/LTE Threat Modeling, and ISIM and eSIM in LTE. The topics that are part of this course are continually updated to synch with the evolving state-of-the-art of 4G and 5G Wireless. More.
Voice over 5G Market: Voice quality gained significant ground with Voice over LTE (VoLTE) with the deployment of 4G LTE networks. Voice over 5G (Vo5G) service will build on those advancements as evolved voice systems leverage combined 5G core network elements along with IP Multimedia Systems (IMS), VoLTE enhancements, 5G Evolved Packet Core (EPC) and other 5G New Radio (5GNR) 5G radio access network equipment such as smart antennas. eogogics.com/?p=21707
Data analytics at the network edge is very different than centralized cloud computing as data is contextual and may be processed in real-time via big data analytics technologies. Edge Computing represents an important ICT trend in which computational infrastructure is moving increasingly closer to the source of data processing needs. This movement to the edge does not diminish the importance of centralized computing such as is found with many cloud-based services. Instead, computing at the edge offers many complementary advantages including reduced latency for time sensitive data, lower capital costs and operational expenditures due to efficiency improvements. eogogics.com/?p=21700/
Smart Cities Market by Strategy, Technology, and Outlook for Solutions, Applications and Services: An important focus area for smart cities is technology infrastructure to enable smart utilities (smart grids, sanitation, water, and gas), smarter buildings, and workplaces. Systems and resources are intertwined as mobility, communications, energy, water, platforms, monitoring/control, performance management, predictability and forecasting all merge together. eogogics.com/?p=21244/
LTE/LTE-A and 5G Wireless Training is designed to address the 5G wireless knowledge and skills requirements of the government personnel involved with telecommunications standards development, equipment certification, and pre-/post-market surveillance. It can also be tailored to the needs of others who need an overview of the emerging 5G wireless technology. It can be taught WebLive (TM) or onsite at the client offices. eogogics.com/?p=21698/
5G Network Slicing by Infrastructure, Spectrum Band, Segment, Industry Vertical, Application and Services: 5G network slicing allows CSPs to balance the disparate requirements between eMBB, URLLC, and mMTC applications such as availability/reliability, bandwidth, connectivity, cost, elasticity, and latency. Each major service offering type (Mobile Broadband, Massive IoT, and Mission Critical Communications) will benefit from the ability to allocate a cross-domain, on-demand data pipe with strict QoS/QoE requirements met for any wireless device connected to the network. This is achieved by breaking down a given service (such as a URLLC dependent critical communications service) into sub-services, which are in turn mapped to features/capabilities within a network slice. eogogics.com/?p=21688/
The IoT networks smart devices to achieve functionality that is now labor-intensive, inconvenient, or just infeasible.  It started with small-scale devices and is now progressing through more complex systems.  At some point in the future, the degree of this automation may result in societal changes similar to those caused by the automobile and the Internet.  However, security remains a major concern, as anyone who can seize control of networked devices can create mayhem. Steps should be taken now at all levels to minimize these security risks. More in this article. eogogics.com/?p=21140/
Artificial Intelligence in IoT (AIoT) Convergence: Technologies, Platforms, Applications and AIoT Services in Industry Verticals 2019 – 2024: AI represents a combination of various technologies including Machine Learning, Deep Learning, Natural Language Processing, Computer Vision, Speech Recognition, Context Aware Processing, Neural Network, and Predictive APIs. AI will be found in virtually everything, ranging from individual products and applications to wide spread systems and networks. Network infrastructure and computing equipment will rely upon AI algorithms for decision making while at the device level AI will be built into electronics at the chipset level. eogogics.com/?p=21244/
More.