Frank Ohrtman
Senior Member, Eogogics Telecommunications Faculty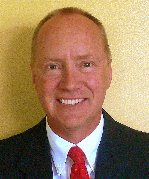 Frank Ohrtman
Frank Ohrtman, a principal member of the Eogogics telecommunications faculty, offers training and consultation on telecommunications technology and strategy including RFP design and vendor selection with a particular focus on 4G technologies and services.  His work as a trainer and consultant builds on his 20+ years experience in telecommunications and electronic warfare. His clients include the Government of Canada, Tricom (Dominican Republic), WorldNet (Puerto Rico), Ujet Holdings (Netherlands), leading Motorola dealers, and larger rural telcos and WISPs ("Wireless Networks in Rural America").  Among his current clients are those wishing to take advantage of the Broadband Technology Opportunities Program ("Stimulus").
Mr. Ohrtman is a published subject matter expert on WiMAX, VoIP, SIP, and Wi-Fi. His vision of the near future of telecommunications is contained in his book "The Next Telecom Boom" which provides a foundation for his training courses and consulting practice where IP Multimedia Subsystems (IMS) presents a "flat" architecture for communications services such as VoIP, IPTV, mobile VoIP, and data. WiMAX and other 4G wireless services offer physical layer alternatives.
"Learn by doing" is Frank's credo. In April of 2008, Frank launched a limited WiMAX service in Denver supporting the local electric utility as well as ABC News during the Democratic National Convention. The experience gave Frank valuable insight into the challenges facing service providers. He also used the network to provide hands-on class room training for rural telcos.
This "micro carrier" experience tops a decade of work including serving as Western Region Sales Manager with Netrix Corporation where Frank sold some of the very first VoIP media gateways to large enterprises, beating Cisco to this lucrative market. From there, Frank graduated to Lucent Technologies where he served as Qwest Account Manager promoting Lucent's carrier-grade softswitch (one of the first on the market) and terabit router to the nation's third largest carrier. Capitalizing on that carrier experience, Mr. Ohrtman was recruited by softswitch start-up Vsys to promote their carrier-grade softswitch to carriers throughout the Western hemisphere including the then-exploding Mexican market, establishing relationships with TelMex, Usacell, Marcatel, etc.
Author of several books, Frank wrote his first book, "Softswitch: Architecture for VoIP", for McGraw-Hill. He published two more books with McGraw-Hill including "Wi-Fi Handbook" and the "WiMAX Handbook". He went on to self-publish "WiMAX in 50 Pages" and "The Next Telecom Boom". He has also authored over a dozen research reports that are available from Eogogics.
Frank possesses a Master of Science degree in Interdisciplinary Telecommunications from Colorado University (master's thesis: "Class 4 Softswitch: A Disruptive Technology")