NextGen Networks (NGN) Explained: For All Audiences (Course N-NGN)
It's Now@Web™, a Self-study Course Available 24/7! Recording of Course Taught LIVE on the Web on Oct 21, 2009 with Two-Way Interactivity
Target Audience, Prerequisites, and Brief Description
This half day self-study course is aimed at all who need a quick, "technical light" introduction to Next Generation Networks (NGN).
You will learn that NGN means many different things.  We will look at them from the perspective of traditional carriers, service providers, managed service providers, and end-user organizations. The course will help you acquire a multi-faceted view of NGN's while understanding how they are evolving and how your own job fits into that evolution. We will allot plenty of time for questions/answers, discussion, and audience polls to capitalize on the interactivity offered by the WebLive™ system.
Meet the Presenter: James P. Cavanagh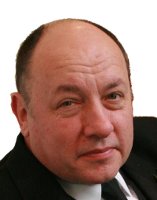 James P. Cavanagh, a Principal Member of the Eogogics Telecommunications Faculty, spends most of his waking hours helping clients understand how they can cost- effectively and securely harness the rapidly growing power of IP-based services and how they can future-proof their communications. His clients include government agencies, service providers, carriers, and others.
Responsible for teaching the Eogogics courses on NGN, IMS, EoIP, SIP, VoIP, Mobile IP, IPSec, IPV6, MPLS, SNMP, and other networking technologies, he is renowned for his ability to explain complex ideas in terms that are easy to understand as well as entertaining and allows them to be put to work immediately. His rich career has spanned X.25 and ISDN to Web 2.0 and Unified Communications. He has written or edited half dozen books and hundreds of articles and white papers. He has designed very local and very global networks for organizations ranging from schools and universities to international energy giants.  Jim is more eager than ever to leverage Eogogics's bidirectional WebLive™ platform to continue the ongoing conversation on these very important and still evolving topics. Read detailed bio…
Detailed Course Outline
NGN Perspectives

An NGN vs THE NGN
Role of IP
Definition: Carrier
Definition: Service Provider
Definition: Managed Service Provider
Definition: End-User
OSI and IETF Models
Definitions, Roles and the IETF Model
Internet Multimedia Subsystem
Fixed/Mobile Convergence
IPv4 and IPv6

End User NGN Perspective

End Users and the "Golden Rule"
Applications and Services
Access, Mobility, and Freedom
Security

Carrier NGN Perspective and Issues

Big Bandwidth vs Managed Bandwidth
Internet Multimedia Subsystem and Fixed/Mobile Convergence
"Hands-Free" Network Operation
Services

Access/Distribution
Wholesale/Bulk Transport
Outsourcing of Operations, Administration, Management and Provisioning (OAM&P)
Circuit Emulation Services / "Smart Wire"

Architecture

Physical Layer and the Elusive "Layer 0"
Fiber and Micro Electro-Mechanical Switching (MEMS)
xWavelength Division Multiplexing
SONET/SDH
Wireless
Carriers and Routing At The Edge

Physical Security

Service Provider NGN Perspective and Issues

Big Bandwidth vs Managed Bandwidth
Internet Multimedia Subsystem and Fixed/Mobile Convergence

Services

Ethernet

Provider Backbone Bridging (PBB)
Provider Backbone Trunking (PBT)
VPLS

MPLS
IP

Virtual Private Networks (VPNs)
IP over Ethernet
MPLS
IP VPNs

Managed Service Provider NGN Perspective

Big Bandwidth vs Managed Bandwidth
Internet Multimedia Subsystem and Fixed/Mobile Convergence

Services

Virtual Private Networks
MPLS
Routing/Router Management
User Management/Profile/Access/Security
Unified Communications Services

On The Horizon: Next Next Generation Networks

End Systems: Netbooks, NextGen PDAs, Embedded IP and RFID
Access: Wi???, Cellular and Mobility
Core: Fiber, EHDWDM and Synchronicity

Course Wrap-up: Recap, How to Learn More about Next Generation Networks