James P. Cavanagh
Member, Telecommunications Faculty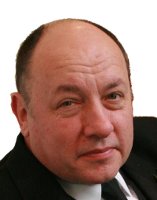 James P. Cavanagh
Mr. Cavanagh's 30+ year career encompasses roles such as engineer, manager, mentor, network architect, security analyst, troubleshooter, consultant, presenter, instructor, and author. His technology skillset includes Cloud Computing, Wireless Backhaul, Carrier Ethernet, Cyber Security, IPv6 Migration, LANS/WANs, SIP, VoIP, IMS, Voice over Packet, MPLS, SNMP, Frame Relay, ATM, SONET/SDH, xDSL, Unified Communications, Disaster Recovery Planning, SS7, and traditional Telephony. He is credited with implementing the first commercial Frame Relay network (WilTel's WilPack Network), first global ATM Network for British Telecom, and first private as well as public/private hybrid Frame Relay networks.
Jim has provided engineering support, training, and consultation for hundreds of organizations including telecom carriers (e.g., AT&T, Verizon, Sprint), and OEMs (e.g., Cisco, Dell, Alcatel, HP), large enterprise customers (e.g., Exxon Mobil, FedEx, General Mills), and government agencies (e.g., DoD, DHS, NASA; governments of Australia, South Africa, Bermuda, Iraq, Kuwait).
He teaches 1,500 telecom/IT professionals worldwide each year, has written scores of trade journal articles, authored or edited six books covering subjects such as multimedia networking, network security, Frame Relay, and Unified communications, and has developed several popular computer based training (CBT) courses covering Frame Relay, emerging broadband technologies, fiber optic communications, and advanced fiber optic network design.
He has consulted and taught in 13 countries, including a seven city tour of two continents as the "Ambassador" from Ethernet Nation. He has received many awards and honors including the International Communications Association Award of Merit for "Contributions to Global Telecommunications".
Jim's varied teaching assignments have included training (and consulting) engagements with NASA for security on Project Orion, extensive training for rural telcos on topics from emerging technologies to network security, and training all members of New Zealand Police, Fire/Rescue, and Emergency Medical Services on the Internet, Internet security, VoIP, and IP telephony.
His varied consulting engagements have included developing the business, technical and legal/regulatory blueprint for ExxonMobil's global voice over packet implementation; vetting General Mills' global VoIP and Fax over IP plan, and sharing lessons learned by global early adopters; helping FedEx develop a Cisco/Nortel dual-vendor VoIP strategy and architecture; helping the Iraqi and Kuwaiti Ministries of Communications with issues such as VoIP gateways, call routing, and security; appearing before the Australian Communications and Media Authority on VoIP technology, regulation, and emergency calling issues; a large business/market development project for MTN, South Africa; serving as Principal Engineer for the Nigerian Black Star satellite project; and a variety of IPv6 migration projects for the United States Departments of Defense and Homeland Security, as well as for various ISPs in the US and Canada.
Network and infrastructure security is a particular area of expertise for Jim. He has provided advice on Internet security and privacy policy to Bermuda Department of Telecommunications as well as Independent Communications Authority of South Africa. As part of the Telus Expert Series, he offered a series of keynote briefings on security in several Canadian cities following 9/11. He has collaborated on border security technology and procedures with the Royal Canadian Mounted Police. He was also honored by the San Jose Chamber of Commerce at a breakfast to thank him for writing and distributing four white papers on security following 9/11 that have been downloaded over 13,000 times.
Jim attended the University of North Carolina where he majored in Physics and Statistical Psychology with a Computer Science concentration. He has worked in over a dozen countries and is conversational in English, French, and Russian besides having a basic travel vocabulary in several other languages.