4G Technologies & Services: For All Audiences (Course W-4G)
It's Now@Web™, a Self-Study Course Available 24/7! Recording of Course Taught LIVE on Oct 21, 2009 with 2-Way Interactivity
Target Audience, Prerequisites, and Brief Description
This half-day e-learning course (pre-recorded webinar) is aimed at all audiences new to 4G, technical or nontechnical, who wish to learn what 4G is all about. The course is ideal for busy executives and other non-engineers involved in business planning and forecasting, policy making and regulation, marketing and sales, management, and procurement for the advanced 4th generation wireless networks.
The telecom world is abuzz with talk of the emerging 4G Technologies. What is 4G anyway? What applications or services will 4G make possible? What are LTE's strengths versus those of WiMAX? How about the weaknesses? Is it the technology? Is it the market? Who would buy these systems? If not, why not? What are the opportunities? What are the dangers? Will one technology "win" over the other? Or, are they two different technologies for different applications and markets in the worldwide telecommunications market?
Meet the Presenter:  Frank Ohrtman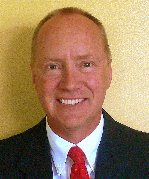 Frank Ohrtman, a senior member of the Eogogics telecommunications faculty, offers training and consultation on telecommunications technology and strategy including RFP design and vendor selection.  His technology expertise includes WiMAX, WiFi, and VoIP. His work as a trainer and consultant builds on his 20+ years experience in telecommunications and electronic warfare. His clients include the Government of Canada, Tricom (Dominican Republic), WorldNet (Puerto Rico), Ujet Holdings (Netherlands), leading Motorola dealers, and larger rural telcos and WISPs ("Wireless Networks in Rural America").  Among his current clients are those wishing to take advantage of the Broadband Technology Opportunities Program ("Stimulus").
Mr. Ohrtman is a published subject matter expert on VoIP, SIP, Wi-Fi, and WiMAX. His vision of the near future of telecommunications is contained in his book "The Next Telecom Boom" which provides a foundation for his training courses and consulting practice where IP Multimedia Subsystems (IMS) presents a "flat" architecture for communications services such as VoIP, IPTV, mobile VoIP, and data. WiMAX and other 4G wireless services offer physical layer alternatives.  Author of several books, Frank wrote his first book, "Softswitch: Architecture for VoIP", for McGraw-Hill. He published two more books with McGraw-Hill including "Wi-Fi Handbook" and the "WiMAX Handbook". He went on to self-publish "WiMAX in 50 Pages" and "The Next Telecom Boom".  He has also authored over a dozen research reports that are available from Eogogics. Read detailed bio…
Detailed Course Outline
What is 4G? 4G Defined
Services and Applications Made Possible by 4G

IPTV multicast in HD
Enterprise videoconferencing
Mobile computing
Mobile VoIP
More bandwidth for less money

Technology Comparisons

WiMAX

Fixed v. mobile standards
All IP?
TDD/FDD
OFDM/MIMO
Standards
Potential technology strengths/weaknesses
Spectrum

LTE

Mobile applications
3G v. 4G
All IP?
TDD/FDD
OFDM/SC-FDMA/MIMO
Standards
Potential technology strengths/weaknesses
Spectrum

Market Comparisons:  Who will Buy?

Cellular
WISPs
Enterprise wireless
Government wireless
Rural telcos
Developing world
Triple v. quadruple play

Carriers/Vendors/State of the Markets

LTE

Where deployed and by whom?
Near future projections

WiMAX

Where deployed and by whom?
Near future projections

Market projections

Course Wrap-up:  Recap, How to Learn More about LTE and WiMAX, Q/A