Education Center: Unleashing Engineering Creativity
Are you charged with designing new products or processes, or improving existing ones? Would you like to achieve breakthrough results, not just incremental improvement? The Unleashing Engineering Creativity workshop teaches techniques that can help you do just that! The workshop is customized to each client's engineering environment and available worldwide.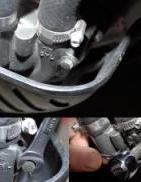 Workshop Content and Instructor Details
For cost and scheduling info, email or call us today! Tel: +1 703 281 3525 (worldwide), 1 (888) 364-6442 (USA); e-mail: info@eogogics.com
Sample This Powerful Workshop Now at No Cost:
Take an exciting, fun mini-workshop and learn how to apply TRIZ (one of the many creativity stimulation techniques taught in our full workshop) to the solution of a real engineering problem. Earlier taught WebLive™, it's available as a Now@Web™ e-learning course for just $49, but you can get it free as a member. (Become member, it's free!). Let your friends know about this, too; they'll thank you for it! This is a real, 35-minute long short course, not a sales webinar.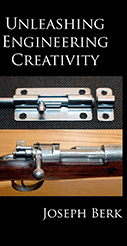 Read the Book … Take the Course!
This book is the textbook component of the Eogogics Unleashing Engineering Creativity Workshop. Written by Joe Berk, a Principal Member of the Eogogics Engineering Faculty, it explores the best techniques for stimulating creative thinking, solving design challenges, and creating new (or improving existing) products and processes. Research shows that even we as engineers (who are paid to be creative) lose much of our natural creativity by the time we become adults. But there's help! This engaging, practical, and lavishly illustrated book discusses most of the powerful creativity stimulation techniques taught in the Eogogics creativity workshop. The workshop builds on the book to help you thoroughly understand and apply these techniques to your own engineering challenges. An exciting, fun book, it's a good first step toward becoming a more creative engineer!
Unleash Your Engineering Creativity with Creativity Self-test, Articles, Podcasts, Videos, Mini-Courses, and More: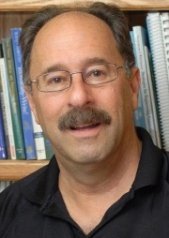 Meet Joseph Berk, the Lead Unleashing Engineering Creativity Instructor:
Joe is a Principal Member of the Eogogics Engineering Faculty. During his distinguished 30+ year career he has been a hands-on engineer, engineering executive, educator/researcher, consultant, and author of 10 books, including Unleashing Engineering Creativity, an Eogogics publication. His work has exposed him to a broad range of industries, e.g., aerospace, defense, electronics, biomedical, metal fabrication, energy, automotive, consumer goods, water treatment, and more. His industry experience brings a real world touch to his training that course participants love. Besides creativity stimulation, his skillset includes product/process design and improvement, engineering management, root cause and failure modes/effects analysis, design of experiments, and cost reduction. He has taught extensively in the US and abroad, receiving high marks for his subject matter expertise, dynamism, and sense of humor. Joe holds undergraduate and graduate degrees in mechanical engineering from Rutgers University and an MBA from Pepperdine University.
Podcast- Unleashing Engineering Creativity – Introduction by Joe Berk
Podcast – Unleashing Engineering Creativity – Kano Model by Joe Berk
Read Joe Berk's article from the November '12 Eogogics newsletter
Read Joe Berk's follow-up article from the February '13 Eogogics newsletter
Take the Torrance Test of creativity
Read about the obstacles to creativity and how to overcome them
Read Joe Berk's article on creativity in the Product Design and Development magazine
Read Joe Berk's article about the Kano model in the Product Design and Development magazine
Read Joe Berk's article about the Nine Screens technique in the Product Design and Development magazine
Read Joe Berk's blog in the Design News magazine
Read Joe Berk's article about the Concept Fans technique in the Product Design and Development magazine
Browse the introductory chapter of the Unleashing Engineering Creativity book
Browse chapter on TRIZ of the Unleashing Engineering Creativity book
Watch excerpts from Joe Berk's video interviews with technology executives on the subject of engineering creativity: We publish new interviews periodically. Check the Eogogics Video Gallery and

connect with us

(see the newsletter subscription and social media links at the top of the page) to keep up with our offerings.
Read the Eogogics press release about the Eogogics Engineering Creativity Program