Unleashing Engineering Creativity: A 35-min Now@Web™ Miniworkshop Presented by an Eogogics Expert on Engineering Creativity
(This Is a Real Class, Not a Sales Webinar!)
Are you charged with designing new products or processes or improving existing ones? Would you like to leapfrog the competition, achieve breakthrough results, not just incremental improvement? If so, this Web course is for you.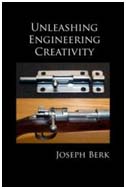 When/Where: Web-based e-learning course available 24/7
Presenter: Joseph H Berk, Eogogics Principal Engineering Faculty, and author of 10 books including  Unleashing Engineering Creativity
Target Audience: Engineers, business strategists, business development specialists, and others charged with creating innovative products, processes, or offerings (or improving the existing ones) as well as those who work with or manage such professionals.
Course Overview:
You are probably familiar with brainstorming, a simplistic technique used by many organizations, but which often fails to stimulate creativity in a meaningful way. In our hands-on 2-3 day Unleashing Engineering Creativity Workshop, we go far beyond brainstorming to overcome self-imposed obstacles and learn as well as practice over a dozen state-of-the-art techniques for stimulating thinking to create or improve products/processes/services, create design synergy and excitement, delight customers with meaningful and exciting product attributes, and position your products far ahead of your competitors.
This exciting Web course is designed to give you a taste of the longer workshop. It will focus on two topics: Overcoming self-imposed creativity obstacles and application of the Theory of Inventive Problem Solving, also known as TRIZ, to address real-life engineering challenges.
TRIZ, which originated in the former USSR, was developed by Genrich Althuller, a patent official, whose review of 40,000 patents in many diverse fields lead to his discovery of repeatable methods for inventive problem solving. Having received worldwide acceptance, TRIZ is now being implemented by organizations that want to stay ahead of their competition.  This is your opportunity to improve your creativity skills while learning about this powerful technique at such a low cost!
Meet Your Instructor: Creativity Expert and Author, Joseph H Berk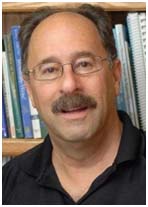 Joe is a Principal Member of the Eogogics Engineering Faculty and lead instructor for the Unleashing Engineering Creativity Workshop. Joe is the author of 10 books including Unleashing Engineering Creativity, an Eogogics publication that's included as part of the workshop but also sold separately. Joe has over 30 years of experience that includes hands-on engineering design as well as senior management positions at well-known companies in engineering, quality assurance, and operations. His long and distinguished career has exposed him to a broad range of industries, including electronics, electro-optical, aerospace, automotive, power generation, fuel transport, biomedical, marine, ordnance, consumer goods, water treatment, and metal fabrication to name a few. A dynamic and entertaining instructor, he has taught Eogogics courses worldwide, receiving outstanding reviews. Read Joe's detailed bio.