Joseph H. Berk
Principal Member, Engineering Faculty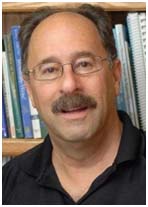 Joseph Berk
Joseph Berk, a Principal Member of the Eogogics Engineering Faculty, offers 30 years of engineering and management experience in high-tech, engineering, and manufacturing companies.  His training and consulting repertoire includes Process Failure Mode and Effects Analysis (Process FMEA), Root Cause Failure Analysis (RCFA), engineering statistics, design of experiments, statistical process control, quality management, cost reduction, engineering creativity, technical management/leadership, and technical communications.  In class after class, his audiences continue to give him high marks for his mastery of the subject combined with his outstanding teaching skills.
Joe's work is focused on helping organizations improve their engineering, manufacturing, service, and process capabilities, with a special emphasis on failure analysis and prevention, identifying and eliminating the causes of inefficient practices and delinquent deliveries, process improvement, and quality management.
Before he started to teach and consult, he held senior management positions in engineering, quality assurance, and manufacturing.  A well rounded professional, his job experience has also included stints in operations and marketing.  Joe started his career with General Dynamics, where he led a team of engineers applying fault tree analysis on the F-16 Air Combat Fighter program to proactively identify potential aircraft accident causes.  Based on this experience, Joe pioneered the application of fault tree analysis as a failure analysis tool in the munitions industry, an approach that has been widely adopted in that field.  Joe's work has exposed him to a wide set of industries including the US Department of Defense, electronics, electro-optical, aerospace, automotive, biomedical, marine, ordnance, consumer goods, water treatment, and metal fabrication to name a few.  Joe's long and diverse career provides a "real-world" dimension to his training and consulting engagements that his clients have come to appreciate.
Joe developed quality management and statistical applications approaches based on his professional experience implementing improvement in many organizations.  He is the author of ten books on engineering management (including the latest, Unleashing Engineering Creativity, an Eogogics Publication) as well as articles appearing in PC World, Manage, National Defense, Contract Management, Test Engineering, Inland Business, and other publications.  His books include Systems Failure Analysis, Cost Reduction and Optimization for Manufacturing and Industrial Companies, Managing Effectively, and Total Quality Management: Implementing Continuous Improvement.
Joe is a sought after expert witness on process optimization, management, product assurance, statistics, cost estimation, and failure analysis before the U.S. Armed Services Board of Contract Appeals.  He holds undergraduate and graduate degrees in mechanical engineering from Rutgers University and an MBA from Pepperdine University.