MPLS Backbone: For Technical Audiences (Course N-MPLS)
It's Now@Web™, a Self-study Course Available 24/7! Recording of Course Taught LIVE on Oct 28-29, 2009 with Two-Way Interactivity
Target Audience, Prerequisites, and Brief Description
This one day course is aimed at telecommunications professionals who wish to develop a deeper understanding of Multiprotocol Label Switching (MPLS), related issues, and the competition.
MPLS is rapidly becoming a must-offer technology for network providers and a must-have service for network users for one main reason: properly engineered MPLS systems offer a previously-unavailable Quality of Service (QoS) that translates into a predictable end-user Quality of Experience (QoE).  The course will help you better understand MPLS, both its fact and fiction, and get a realistic grasp of other technologies that can compete with MPLS for user's attention, loyalty, and revenues. Taking advantage of the interactive WebLive™ system, plenty of time will be allowed for audience polling, Q/A, and other interaction.
Meet the Presenter: James P. Cavanagh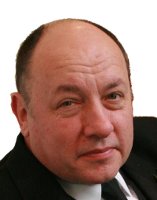 James P. Cavanagh, a Principal Member of the Eogogics Telecommunications Faculty, spends most of his waking hours helping clients understand how they can cost- effectively and securely harness the rapidly growing power of IP-based services and how they can future-proof their communications. His clients include government agencies, service providers, carriers, and others.
Responsible for teaching the Eogogics courses on NGN, IMS, EoIP, SIP, VoIP, Mobile IP, IPSec, IPV6, MPLS, SNMP, and other networking technologies, he is renowned for his ability to explain complex ideas in terms that are easy to understand as well as entertaining and allows them to be put to work immediately. His rich career has spanned X.25 and ISDN to Web 2.0 and Unified Communications. He has written or edited half dozen books and hundreds of articles and white papers. He has designed very local and very global networks for organizations ranging from schools and universities to international energy giants.  Jim is more eager than ever to leverage Eogogics's bidirectional WebLive™ platform to continue the ongoing conversation on these very important and still evolving topics. Read detailed bio…
Detailed Course Outline
The MPLS "Family": MPLS, GMPLS and VPLS

What's So Special About MPLS, Anyway?
Quality of Service (QoS) Issues
Network Scalability
Route Prioritization and Optimization
Virtual Private Network (VPN) Issues

MPLS: Quick Overview

Basic Operation
Forwarding Equivalence Class (FEC)
Label Marking, Distribution and Binding
Label Distribution and Signaling
Routing of Label Switch Paths
Label Distribution

Label Distribution Protocol (LDP)
Constraint-Based Label Distribution Protocol
LDP Overview
Label Retention Modes

MPLS-Traffic Engineering

RSVP Overview
RSVP and MPLS Traffic Engineering

MPLS and Lower Layers
MPLS End-to-End Example
MPLS Quality of Service (QoS)

Big Bandwidth vs Managed Bandwidth
MPLS QoS/QoE Mechanisms

MPLS Life Cycle and the Pendulum of Complexity
MPLS Decision Points

Adopting Organization
Geographic Considerations
Service Management
MPLS Pros and Cons

[Realistic] Alternatives to MPLS

IP VPN (L3)
Layer 2 Tunneled VPNs
Ethernet over VPLS
Provider Backbone Transport/Provider Backbone Bridging

Course Wrap-up: Recap, Q/A, Learning More about MPLS