It's WebLive™, a Real Course, Taught Live on the Web, with Two-Way Interactivity
Not an Infomercial Disguised as Real Training
Date and Time: Nov 4-5, 2009; two half-day sessions, each from 2:15 to 5 PM (US Eastern Time)
Cost: $425 (seats are limited, sign up now)
| | |
| --- | --- |
| | Click this button to be taken to the Eogogics public class schedule and registration page |
Target Audience, Prerequisites, and Brief Description
This one-day course, taught in two half-days on the World Wide Web, live and with two-way interactivity, is aimed at telecommunications professionals who wish to develop a deeper understanding of Fixed/Mobile Convergence (FMC), Internet Multimedia Subsystem (IMS), and Session Initiation Protocol (SIP).
Whether your interest in FMC is from the vantage point of a traditional wireless organization, an IP-based provider, an end-user, investor, or just an interested third party, this class – along with the optional homework assignment – will help you develop a deeper and broader understanding of the topic.  We'll take full advantage of the interactivity offered by the WebLive™ platform with plenty of time allowed for Q/A and discussion.
Meet the Presenter: James P. Cavanagh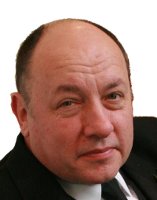 James P. Cavanagh, a Principal Member of the Eogogics Telecommunications Faculty, spends most of his waking hours helping clients understand how they can cost- effectively and securely harness the rapidly growing power of IP-based services and how they can future-proof their communications. His clients include government agencies, service providers, carriers, and others.
Responsible for teaching the Eogogics courses on NGN, IMS, EoIP, SIP, VoIP, Mobile IP, IPSec, IPV6, MPLS, SNMP, and other networking technologies, he is renowned for his ability to explain complex ideas in terms that are easy to understand as well as entertaining and allows them to be put to work immediately. His rich career has spanned X.25 and ISDN to Web 2.0 and Unified Communications. He has written or edited half dozen books and hundreds of articles and white papers. He has designed very local and very global networks for organizations ranging from schools and universities to international energy giants.  Jim is more eager than ever to leverage Eogogics's bidirectional WebLive™ platform to continue the ongoing conversation on these very important and still evolving topics. Read detailed bio…
Detailed Course Outline
FMC: Telco/Cellular View – "Service Revenue Bonanza?"
FMC: IETF View – "Open, Fair and Unregulated"
FMC: User View – "Don't Know, Don't Care" ("I just want to watch Friends on my cell phone")
IMS Overview

Key terminology
IMS layers, concepts, and elements
Definitions/functions per node
Policy overview
IMS in GSM, CDMA, fixed and WiMAX networks
IMS applications
System functionality and interoperability
Quality of Service (QoS)
Domain Name Service (DNS)
ENUM
H.323
IMS components and functions

SIP Overview

Key terminology and functions
Basic protocol functions
Call set-up/negotiation
Media exchange
Call tear-down
Session Description Protocol (SDP)
Negotiation options
SIP servers

Proxy servers
Redirect servers
Location and directory servers
Registration
Locating SIP servers

SIP messages and procedures

Message structure
Requests and responses
Addressing
Completion/error codes

Basic call flows and service examples

Media streams/packets in SIP sessions
RTP/RTCP
Media coding
Session Description Protocol (SDP)

Gateways and SIP trunking (SIP-T)

IMS Call Flows

Mobile to land
Land to mobile
2G mobile to 3G VoIP/IMS mobile
3G VoIP/IMS mobile to 2G Mobile
2G SMS to 3G/IMS SMS

Homework: SIP Call Flow Internals with WireShark
Wrap-up:  Course Recap, Q/A, Learning More about FMC, IMS, and SIP