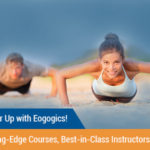 "Power Up!", the site's new theme, underscores the exciting new courses and publications we've just added to help you synch your team with the latest tech: IoT, 5G, LTE, M2M, WiFi, Bluetooth, ZigBee, TETRA, RF, SATCOM, Cloud Computing, SDN, NFV, IP Technologies, Big Data/Analytics, Artificial Intelligence, Engineering … also, Technical Management, Leadership, and much more.
Read more about the Power Up! theme.
Learn more about the major new programs.