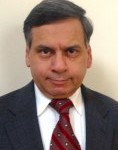 Eogogics Inc, a leading provider of telecom, IT, and soft skill training/services, based in the Washington, DC area announces a series of public seminars this Fall including UMTS, WiMAX, HSDPA/HSUPA, IMS, VoIP, Understanding Wireless, and Future of Wireless. Details at www.Eogogics.com/Classes
WASHINGTON/Sept. 5, 2007 — Eogogics Inc., a leader in telecommunications, IT, and soft skill training and services, today announced a series of public seminars on emerging telecommunications technologies to be held in Washington, DC this Fall.  The classes will be conducted at the futuristic Center for Innovative Technology and taught by Eogogics instructors renowned for both their expertise and dynamism.  The full schedule of classes, course outlines, presenter bios, and registration information are available at https://eogogics.com/classes
"While our entire curriculum is available for private, suit-cased classes at client offices, some of our clients are unable to take advantage of onsite classes because they can only send a few people at a time for training.  Our upcoming seminars are in response to the need for more public classes on such topics generally and in the national capital region particularly," noted KK Arora, the President of Eogogics Inc.
Included in the Eogogics public class line-up are courses for technical professionals on the 3G/4G wireless technologies such as UMTS, HSDPA, HSUPA, WiMAX and the convergent network technologies such as IMS and VoIP.   "Mobility and voice/data convergence are among the forces that are totally reshaping the landscape of telecommunications, information technology, and broadcast media — affecting not just how we communicate but how we do business.  Organizations, public and private, large and small, are starting to recognize the need for personnel at many levels, from the CEO down to the procurement specialist, to understand what the telecom revolution is all about," added Arora.    Thus, also included in the Eogogics offerings are a pair of telecom literacy courses, Understanding Wireless and Future of Wireless, that are aimed at the professionals and managers who need to understand the emerging wireless technologies from a business or strategy perspective.
For more information on or to register for a public course, visit: https://eogogics.com/classes
For information on and/or scheduling of all other programs, email Sales@Eogogics.com or call +1 703 281 3525 (1 888 EOGOGICs or 1 888 364 6442) toll-free in the US.
About Eogogics Inc.(http://www.Eogogics.com)
Eogogics Inc., headquartered near Washington, D.C., is a one-stop source for training, R&D, and consultative services in telecommunications, IT, and professional/leadership development.   Eogogics clients include companies and government agencies in the United States and abroad.   Deep subject matter expertise, world-class instructors and consultants, and a client-centered problem solving approach are among the qualities that set Eogogics apart from its competitors.
Eogogics® is a registered US trademark of Eogogics Inc.
CONTACT:
KK Arora
Eogogics Inc.
PHONE. +1 703.281.3525 x2
FAX. 866.612.6896
EMAIL: Sales@Eogogics.com
http://www.Eogogics.com
KEYWORDS: wireless, training, UMTS, HSDPA, HSUPA, WiMAX, IMS, VoIP, convergence