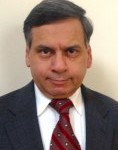 Eogogics Inc, a leader in telecom, IT, and soft skill training/services, based in Washington, DC announces a week of hands-on public workshops on VoIP/SIP to be taught by James Cavenagh, a well known VoIP expert, starting Jan 28. Details at https://eogogics.com/class-descriptions/announcement/VoIP
WASHINGTON/January 7, 2008 — Eogogics Inc., a leader in telecommunications, IT, and soft skill training and services, today announced a series of hands-on public workshops on the business, technical, procurement, implementation, and operational aspects of VoIP and SIP. The classes are scheduled from Jan 28-Feb 1 at the futuristic Center for Innovative Technology in the Washington, DC area. The full schedule of classes, course outlines, presenter bio, and registration information are available at https://eogogics.com/class-descriptions/announcement/VoIP
The week-long program consists of a basic-to-intermediate course on VoIP/SIP "Concepts, Procurement, Technology and Practicalities" (Jan 28-29), followed by an advanced course that includes a "Technical Deep Dive, Voice & Call Quality and Security" (Jan 30-Feb 1). Participants may attend either or both courses. The combined five-day agenda parallels the CompTIA Convergence+ curriculum. James Cavenagh, known as much for his dynamism as for his real-world expertise, will augment the lecture with hands-on exercises for added depth and practicality.
"Jim's 30 year career includes the engineering, marketing/sales, design, installation and training for ATM, Frame Relay, IP, optical networking, xDSL, packet telephony and convergent technologies since their early commercialization. He is a recognized expert on infrastructure and network security, antihacking, counter-cyberterrorism, and business security. Everyone loves his classes, packed with deep insights combined with interesting and intriguing stories derived from 30 some years of his work with cutting-edge technologies."
The first course covers the basic concepts of packet telephony, details of VoIP and the US government's FTS2001 program, technologies from H.323 to SIP and SIP-T, and practical aspects of implementation. It will interest all audiences, whether they work with the US Government, government contractors, corporations, universities, local, county and state agencies, or international businesses. Being at an introductory-to-medium technical level, it will be just as beneficial to those with little technical background as it will be to old hands who wish to fill in gaps in their knowledge.
The second course offers a deep-dive into the technicalities of VoIP with an emphasis on Session Initiation Protocol (SIP) for voice and other Unified Communications applications. Topics include SIP, SIP-T, H.323, Cisco Skinny, Megaco, MGCP, SDP and Skype, voice and call quality topics including voice quality measurement, MOS, ICPIF and wideband coders as well as VoIP security issues.
"While these courses will not be repeated as a public offering in the near future, they – along with the rest of the Eogogics curriculum – are available for private, suit-cased classes at client offices worldwide," noted KK Arora, the President of Eogogics Inc.
Details: https://eogogics.com/class-descriptions/announcement/VoIP
For information on and/or scheduling of all programs, email Sales@Eogogics.com or call +1 703 281 3525 (1 888 EOGOGICs or 1 888 364 6442, toll-free in the US).
About Eogogics Inc.(http://www.Eogogics.com)
Eogogics Inc., headquartered near Washington, D.C., is a one-stop source for training, R&D, and consultative services in telecommunications, IT, and professional/leadership development. Eogogics clients include companies and government agencies in the United States and abroad. Deep subject matter expertise, world-class instructors and consultants, and a client-centered problem solving approach are among the qualities that set Eogogics apart from its competitors.
Eogogics® is a registered US trademark of Eogogics Inc.
CONTACT:
KK Arora
Eogogics Inc.
PHONE +1 703.281.3525 x2
FAX 866.612.6896
EMAIL Sales@Eogogics.com
Web http://www.Eogogics.com
KEYWORDS: training, workshop, VOIP, SIP, convergence