WiMAX Technology Overview for Technical Audiences (Course W-WMX2)
It's Now@Web™, a Self-Study Course Available 24/7! Recording of Course Taught LIVE on Oct 28-29, 2009 with 2-Way Interactivity
Target Audience, Prerequisites, and Brief Description
This one day e-learning course (pre-recorded webinar) is aimed at technical audience involved in the design and deployment of WiMAX networks, equipment, or software. Entities pursuing grant money under the Stimulus Act will find this course especially helpful.
You will learn, at a high level, what WiMAX is and does within the framework of the "the 3 A's: Access, Applications, Affordability".  In "access", you will gain an understanding of the performance parameters of WiMAX and why WiMAX is not Wi-Fi. We will address the major objections to WiMAX including the issues of security, Quality of Service (QoS), and interference mitigation. Once you understand why WiMAX is a viable alternative to the wireline technologies, we will discuss the "applications" where WiMAX is a cost-effective alternative to traditional telco technologies (DSL and T1). Finally, we will take a look at the "affordability" of WiMAX vis-à-vis existing telecommunications options and where the adoption of WiMAX can save money in the near term.
Meet the Presenter:  Frank Ohrtman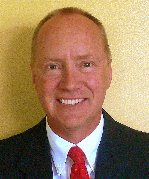 Frank Ohrtman, a senior member of the Eogogics telecommunications faculty, offers training and consultation on telecommunications technology and strategy including RFP design and vendor selection with a particular focus on 4G technologies and services.  His work as a trainer and consultant builds on his 20+ years experience in telecommunications and electronic warfare. His clients include the Government of Canada, Tricom (Dominican Republic), WorldNet (Puerto Rico), Ujet Holdings (Netherlands), leading Motorola dealers, and larger rural telcos and WISPs ("Wireless Networks in Rural America").  Among his current clients are those wishing to take advantage of the Broadband Technology Opportunities Program ("Stimulus").
Mr. Ohrtman is a published subject matter expert on WiMAX, VoIP, SIP, and Wi-Fi. His vision of the near future of telecommunications is contained in his book "The Next Telecom Boom" which provides a foundation for his training courses and consulting practice where IP Multimedia Subsystems (IMS) presents a "flat" architecture for communications services such as VoIP, IPTV, mobile VoIP, and data. WiMAX and other 4G wireless services offer physical layer alternatives.  Author of several books, Frank wrote his first book, "Softswitch: Architecture for VoIP", for McGraw-Hill. He published two more books with McGraw-Hill including "Wi-Fi Handbook" and the "WiMAX Handbook". He went on to self-publish "WiMAX in 50 Pages" and "The Next Telecom Boom".  He has also authored over a dozen research reports that are available from Eogogics. Read detailed bio…
Detailed Course Outline
WiMAX and the 3 A's
WiMAX Access

WiMAX Capabilities

All-IP

IMS architectures
Enabling applications

Range and throughput

WiMAX Forum parameters
WiMAX is NOT Wi-Fi

OFDM:  Line of Sight vs. Non-Line of Sight

WiMAX Objections

QoS
Security
Interference mitigation

WiMAX Applications

Voice
Data
Video
Fixed WiMAX applications

Alternative to copper/T1/DSL/cable modem/fiber
Industry verticals

Mobile WiMAX applications

Alternative to cellular data
Industry verticals

WiMAX Affordability

Comparisons to existing telecommunications services costs
Comparisons to legacy telecom infrastructures costs
Industry overview/adoption numbers

Course Wrap-up:  Recap, How to Learn More about WiMAX, Q/A