IPTV: A Half-Day Course for All Audiences (Course N-IPTV)
It's Now@Web™, a Self-study Course Available 24/7! Recording of Course Taught LIVE on Oct 22, 2009 with Two-Way Interactivity
Target Audience, Prerequisites, and Brief Description
This half-day course is aimed at all who need a quick, "technical light" introduction to IPTV.
We will quickly parse the universe of Video over IP (VoIP), separate what is being called IPTV, and take a deeper dive into the technical aspects of this service. Some of the topics to be covered, e.g., Digital Rights Management (DRM) and piracy mitigation, might seem to lie more in the realm of lawyers – and that would not be incorrect — but we will cover them here because they have some very important and non-trivial technical implications we must understand to have a complete view of IPTV. Taking advantage of our interactive WebLive™ system, plenty of time will be allowed for questions and answers as well as audience polling.
Meet the Presenter: James P. Cavanagh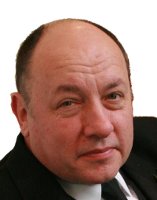 James P. Cavanagh, a Principal Member of the Eogogics Telecommunications Faculty, spends most of his waking hours helping clients understand how they can cost- effectively and securely harness the rapidly growing power of IP-based services and how they can future-proof their communications. His clients include government agencies, service providers, carriers, and others.
Responsible for teaching the Eogogics courses on NGN, IMS, EoIP, SIP, VoIP, Mobile IP, IPSec, IPV6, MPLS, SNMP, and other networking technologies, he is renowned for his ability to explain complex ideas in terms that are easy to understand as well as entertaining and allows them to be put to work immediately. His rich career has spanned X.25 and ISDN to Web 2.0 and Unified Communications. He has written or edited half dozen books and hundreds of articles and white papers. He has designed very local and very global networks for organizations ranging from schools and universities to international energy giants.  Jim is more eager than ever to leverage Eogogics's bidirectional WebLive™ platform to continue the ongoing conversation on these very important and still evolving topics. Read detailed bio…
Detailed Course Outline
IPTV: A Narrow Definition

Big Picture: Video over IP (VoIP)
Narrow View: IPTV
Similarities
Differences

IPTV Delivery Architectures

Fiber and Hybrid Fiber Coax (HFC) Distribution Systems
Traditional Cable Architecture
Traditional Telco Architecture
Internet Multimedia Subsystem and IPTV

IMS Architectural Overview
Mobile IPTV

PPV IPTV Services
Sample Architectures End-To-End

AT&T U-Verse™
Verizon Fios™

Bandwidth and Video Encoding

Video Codecs
Audio Codecs
Digital and High Definition
Bandwidth Requirements

Bandwidth, Compression and Suppression

Lossy
Lossless
Quality, Performance and Cost Issues

Content Scheduling and Delivery

Unicast, Broadcast, Multicast and Staggered Start
User Preference vs Bandwidth
Cost and Performance Issues

End-to-End Delivery and End-System Platform

Video Servers, Caching, Buffering and Performance
Network QoS and Architecture Issues
User Device Issues

End-User Quality of Experience

Video and Audio Quality of Experience
QoE and Expectations
Platform-dependent issues: Hand-held to HDTV

Licensing and Intellectual Property

Content Licensing
New IPTV Content
Digital Rights Management
Piracy Mitigation

Course Wrap-up: Recap, How to Learn More about IPTV