Richard Strickland
Principal, RF Safety Programs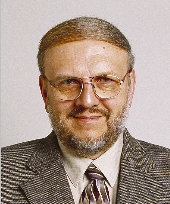 Richard Strickland
Richard Strickland, an industry-recognized, FCC-recommended expert in the field of RF radiation safety, heads up Eogogics's RF safety programs that include RF safety surveys and reviews, development of corporate RF safety processes, and RF safety training for a variety of audiences on subjects ranging from basic RF safety awareness to in-depth review of RF safety for specific applications.
Richard has taught over 150 classes on RF safety to diverse audiences that included managers and executives, health and safety professionals, engineers and technicians, wireless site acquisition personnel, attorneys, and professional groups. His teaching/consulting career builds on his work for ten years as the Director of Business Development for Narda Safety Test Solutions, the world's leading supplier of RF safety measurement and monitoring products.
Mr. Strickland's clients have included Nortel, Motorola, Bell Atlantic Mobile, NYNEX Mobile, Ameritech, Primeco, SpectraSite, Northrup-Grumman, Texas Instruments, Lockheed Martin, British Aerospace, Raytheon, U.S. Army, U.S. Coast Guard, NBC, ABC, ESPN, CapRock, Sony, Trinity Broadcasting, National Association of Broadcasters, and National Public Radio. He has been both a featured speaker and/or a member of the RF radiation panels at the International Wireless Conference and Exposition, NATO, Society of Broadcast Engineers, National Association of Broadcasters, and the Radio Club of America.
As the leader of the Narda team that led the design and development of Nardalert XT RF Personal Monitor, he is the winner of the R&D 100 Award, given to the top 100 scientific and technological achievements in the world and often referred to as "the Nobel Prizes of Applied Research."
He is the author of over 35 articles written for technical publications on RF safety practices, measurement issues, and related subjects. He's a Member of the IEC TAG 106 (International Electrotechnical Commission's Technical Advisory Group 106) on Methods for the Assessment of Electromagnetic Fields Associated with Human Exposure; IEEE CS 28 P1466, which provides guidance for the development of RF safety programs; and Association of Federal Communications Consulting Engineers (AFCCE).
Richard has an MBA from the University of Massachusetts, a BA (Physics) from Bridgewater College and has taken advanced radio communications courses with the U.S. Coast Guard.