Several ways to join Eogogics (all FREE), with many perks. Sign up now!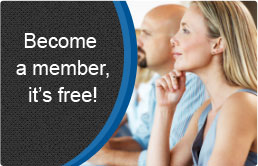 Sign up for the Quarterly: It's a free newsletter emailed 3-5 times a year with interesting articles by our faculty, program news, and discounts. Have no fear:  We do not spam, and we will never share your private data with third parties.
Join the Inner Circle (this is free, too!), then call in any time for a 5% discount off everything (no maximum).
Like us on Facebook and Follow us on Linkedin, Google+, Pinterest, or Twitter, and Subscribe to our Youtube channel for the latest on our programs and free educational resources.
Engage with our Website: Post comments, submit blogs, and request free videos*.  The website is 'open access', no login required.
*Subject to certain limitations.