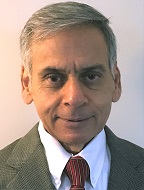 KK Arora, President and Founder
KK Arora, President and Founder of Eogogics Inc, is a technology innovator, entrepreneur, and executive. His long and accomplished career spans over 30 years in telecommunications, Information Technology (IT), Research and Development (R&D), systematic innovation, and knowledge transfer.
He founded the Wireless Institute of LCC International Inc. (now part of Tech Mahindra's Network Services) and was its Managing Director for 15 years. Under his leadership, the Institute grew from a corporate university to a knowledge transfer organization for the global wireless industry, helping seed wireless networks around the world. As LCC's Vice President, Human Capital Management, he helped power LCC's dramatic expansion in the 1990's by recruiting, training, and certifying hundreds of RF engineers. Prior to joining LCC, he worked at Lockheed Martin and Control Data.
KK has been involved with many professional groups and advisory boards. He has written and spoken on science/technology, innovation, and management worldwide. He has appeared on the covers of trade journals. He has also been honored for innovations in engineering education. His professional career builds on an educational base that includes Mathematics, Physics, Radio Astrophysics, Computer Science, and Technology Management.
His 'after-hours' interests include ancient history, comparative linguistics, genetics, science fiction, classical music, healthy cooking, and international travel.
Comment posted on Linkedin by Zoran Kehler, CEO at Reverb Networks

"Given LCC International's huge impact on mobile communications in US and worldwide, KK should be recognized as one of the key people behind LCC's success. KK founded and ran LCC's Cellular Institute, a wireless technology university that produced thousands of wireless consultants in the 90's that include many of today's industry experts, CTO's and CEO's."