Gary J. Evans
PhD, PMP® — Principal Member, Eogogics Technical Management Faculty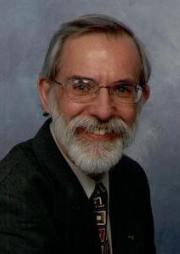 Dr. Gary Evans
Dr. Gary Evans, a principal member of the Eogogics Technical Management Faculty, offers over 25 years of experience in IT management and project management instruction, and is PMP® certified. He is admired not only for his subject matter expertise but also the energy and enthusiasm that he brings to his classes. His unique take on the central importance of human factors in project management influences all of his teaching, which takes students far beyond standard Project Management instruction.
An important contributor to his effectiveness as an instructor is the wealth of hands-on project management experience he has acquired over the years. During his long career, Gary has delivered successful projects in a variety of settings including commercial, R&D, public sector and not-for-profit environments.
His work includes, for example:
Management and implementation of dozens of software and hardware projects in an R&D setting (Becton Dickinson Research Center), including development of a Molecular Modeling facility centered around a cutting edge parallel processing mini-supercomputer
Establishment and optimization of Project Management Offices at multiple commercial and government organizations
Managing development of the Automated Testing component of Rational Software's Rational Suite
Redefinition and organization of the Information Technology component of COMMON, a not-for-profit organization
Throughout his career Dr. Evans has focused on the implementation of effective Project Management and Business Process, the design and development of systems to support that process, and management of change to ensure successful project delivery. Drawing from this storehouse of personal experience, he can leverage an endless supply of stories to make the abstract project management concepts come alive for his students.
Dr. Evans has held senior positions in several organizations, including Vice President of IT (Common), Program Manager (Rational Software), Director (Saber Consulting), and others.
Dr. Evans earned his PMP® certification in 2002 and was a member of the Board of Directors of the North Carolina Chapter of the Project Management Institute (PMI) for two years. He has presented numerous seminars and workshops at PMI events including the PMI Region 5 Symposium (April, 2008), Annual Symposium Palmetto Chapter – Closing Keynote (2010), and PMI Seminars World (2012).
He has a B.S. from Providence College, M.A. from Bryn Mawr College, and PhD from the University of Pennsylvania. He has also performed postdoctoral work at Duke University.