Offerings, Brochures, Catalogs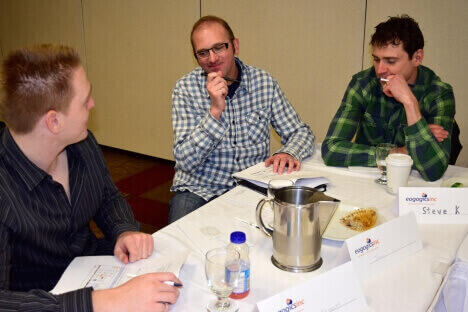 Browse our 2017 offerings using web-interactives ('Sways'):
Downloads:
Our offerings: 
For organizations: Customized classes by Best-in-Class instructors at client offices worldwide. Some classes can be taught WebLive™. Classes require 7+ persons and, with our Flex Pricing, are surprisingly affordable, even for small teams. An onsite or WebLive™ class also avoids the expense and downtime of travel. Browse our courses using the navigation on top. We also consult; see Technology Services, Employee Development Services.
For individuals: Evaluating a technology, launching a new product/service, or considering M&A? Our Store offers research reports which help speed up the decision-making process and avoid costly mistakes. (If you have a unique need, we do custom research as well.)
Keep up with our offerings and promotions! Scroll down to the footer to subscribe to our newsletter and connect with us on social media.
FAQ: Frequently Asked Questions
Capability statements: 

Training, 

Services